The Atlantic Fellows for Social and Economic Equity (AFSEE) programme collaborated with AFSEE Senior Fellow Kitti Baracsi to showcase her research at the LSE Festival 2023 that took place from Monday 12 to Saturday 17 June 2023. This year's Festival explored how change affects people and how people affect change.
During the Festival week, Kitti's work on children's views on urban transformation was displayed at the London School of Economics and Political Science as part of the Mapping People and Change – exhibition. The displayed work was a range of images and videos made by/with children to explore issues affecting cities today, such as access to housing, racism, gentrification, and the impact of tourism, as well as showcase their visions for more liveable and just cities.
The displayed pieces are part of an ongoing project 'periferias dibujadas', which creates spaces for children in different places to research, narrate, and intervene in their urban contexts and aims to build an international observatory of urban inequalities and conflicts in the long term. You can explore the interactive display created for the exhibition here.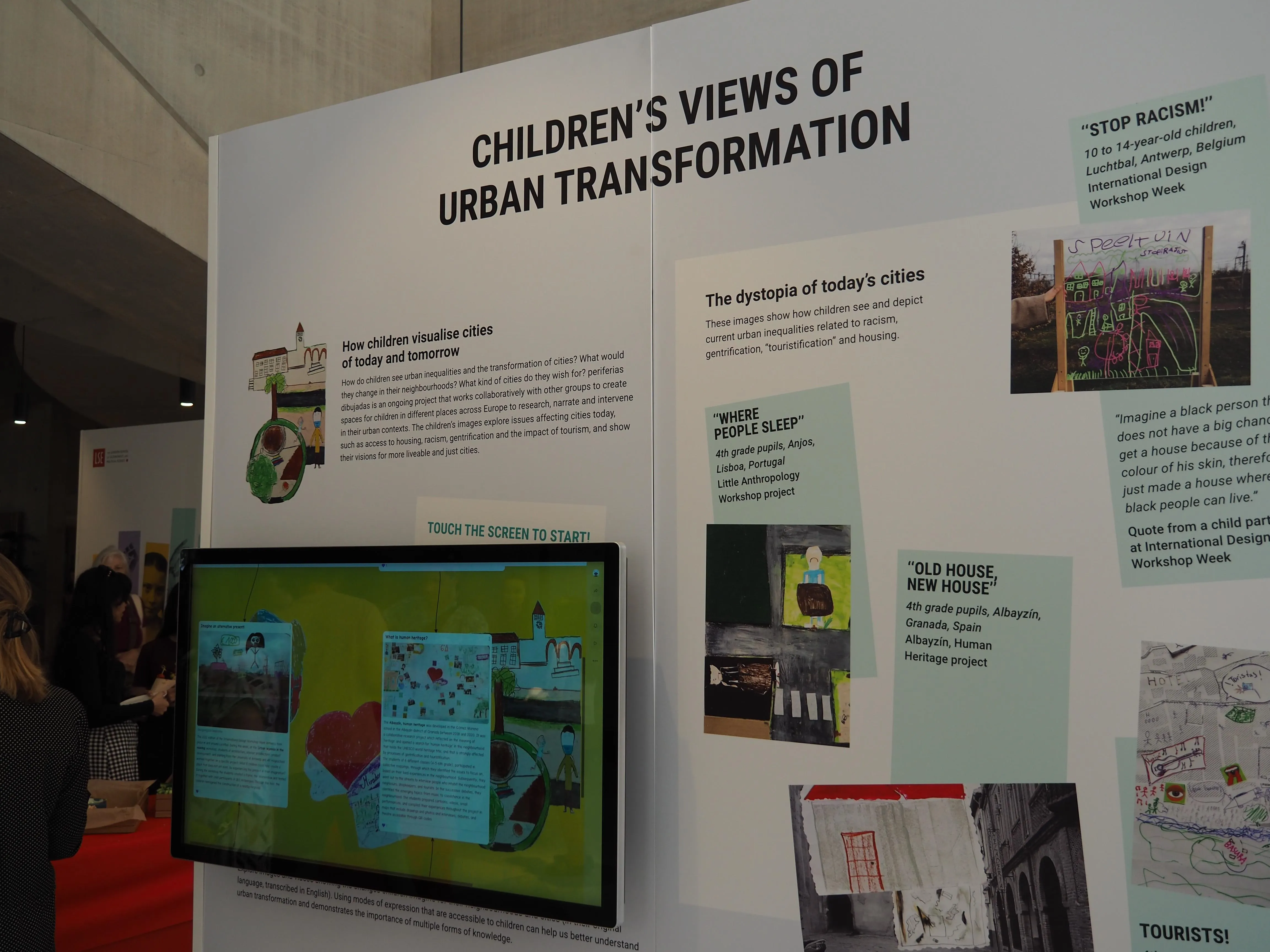 During the Festival week, Kitti also led a half-day Urban Transformation -workshop for a group of Year 7 students from a North London school. The aim of the workshop was to get the students to think about urban transformation; who can use the space and how; what kind of difficulties they see; and what would they change.
During the workshop, students were asked to write their thoughts on urban conflict and inequality onto the pavement with chalk; conduct a drawing and mapping exercise whilst walking around the LSE campus; and create presentations showcasing the types of inequalities that they observed during the walk. The workshop finished with a visit to the Mapping People and Change – exhibition, where students explored and discussed Kitti's display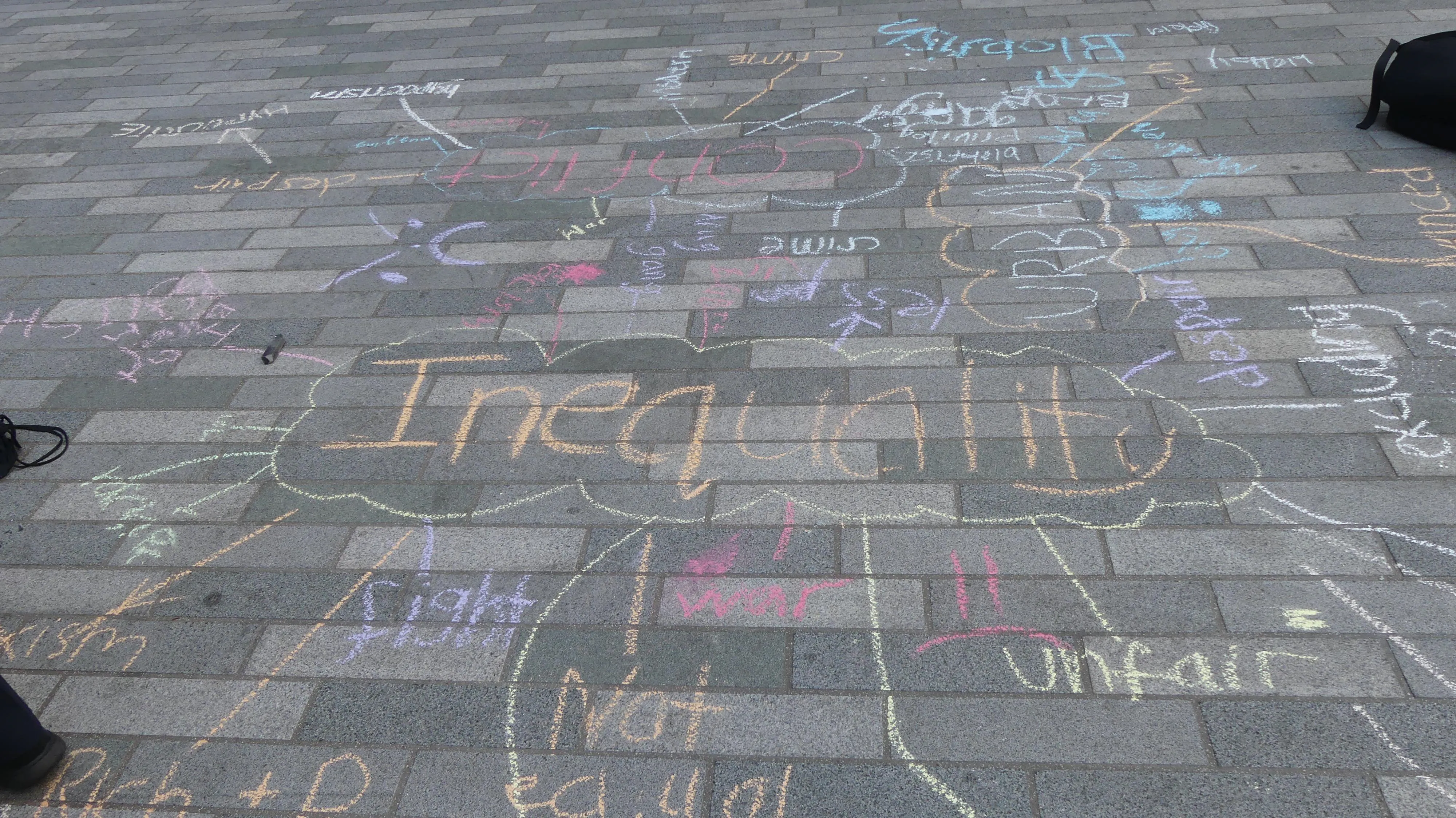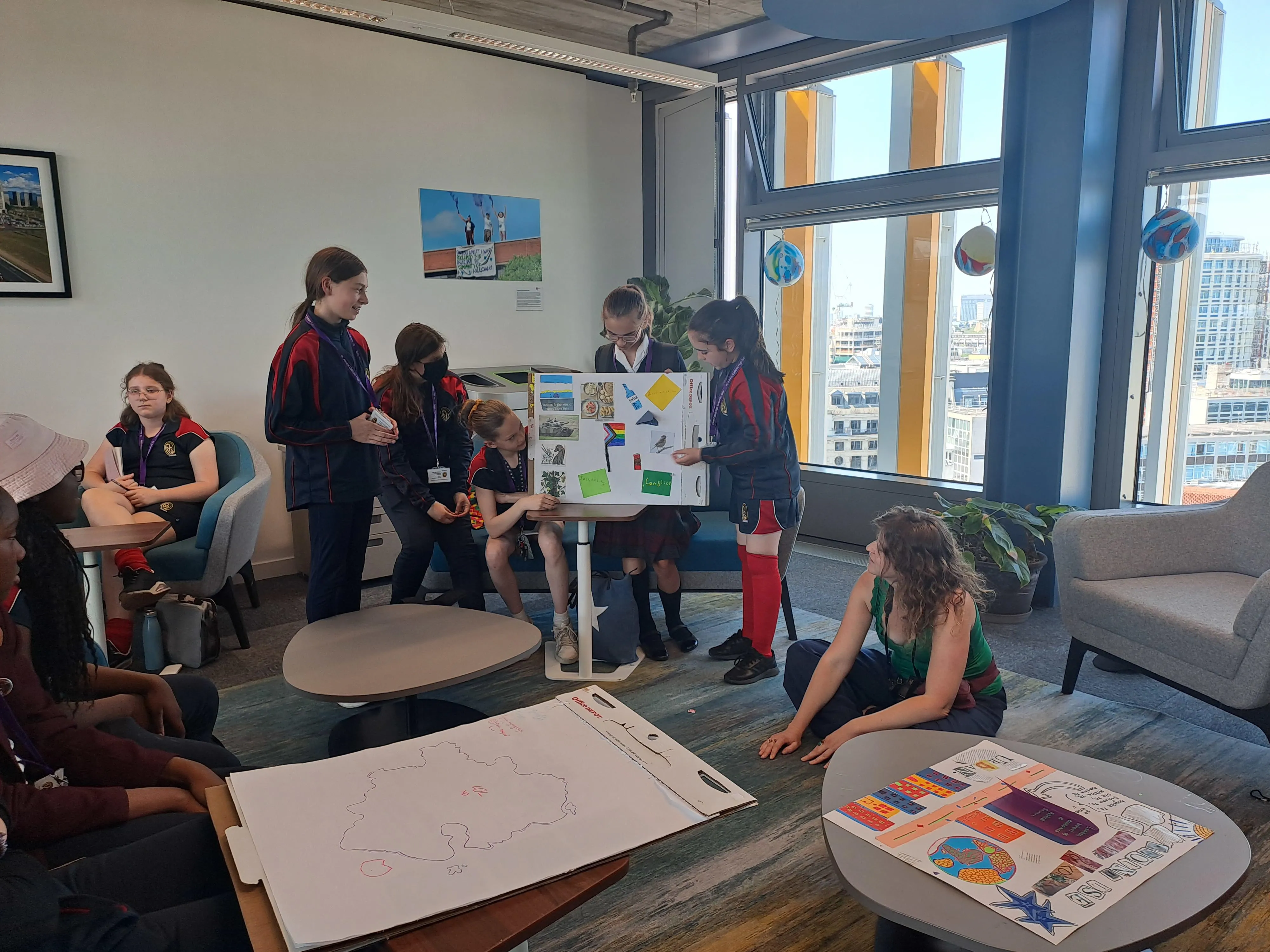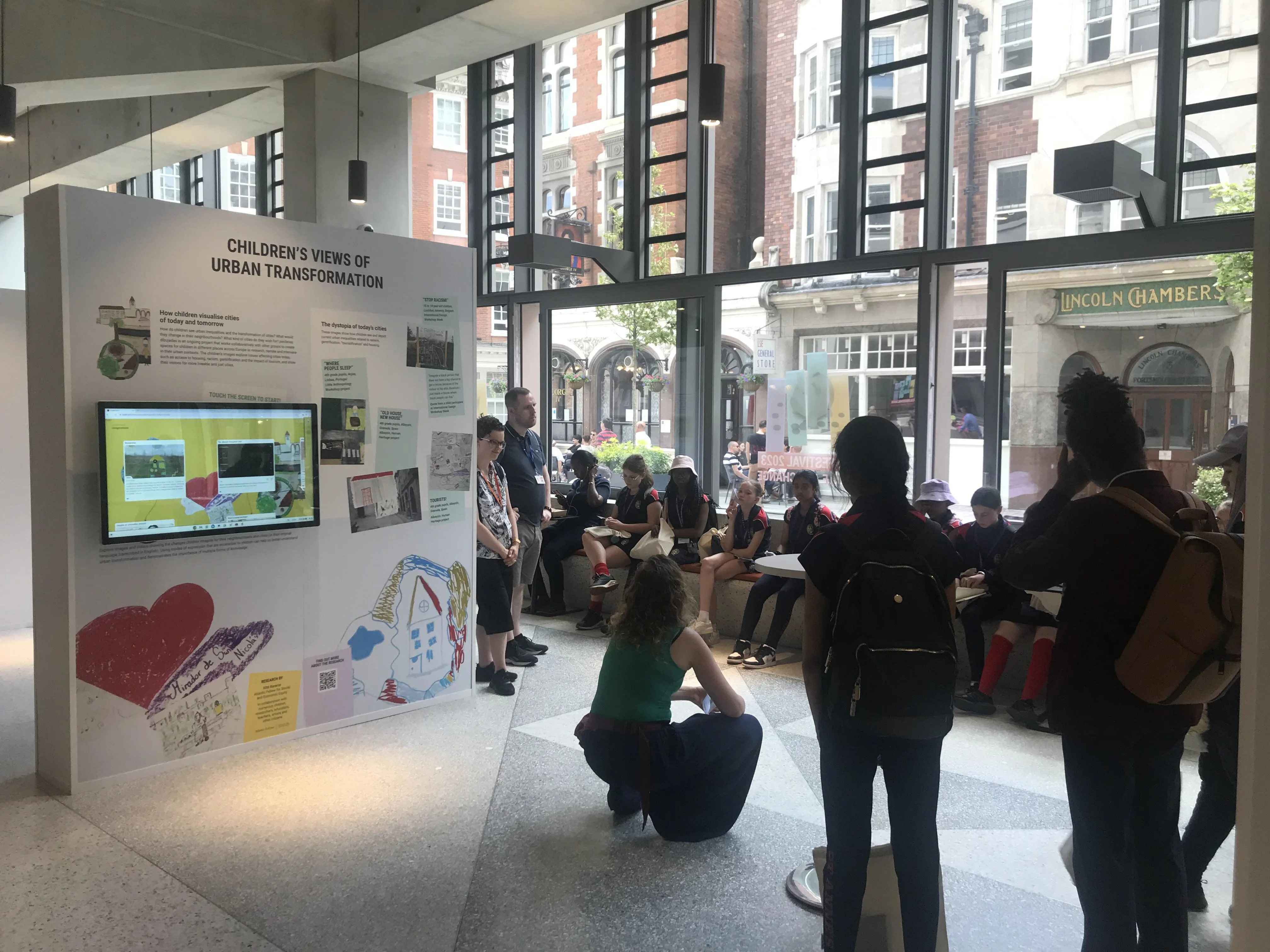 We have learnt a lot from what the children observed during their visit to LSE, which is why I strongly believe that we need to listen to children's experiences and analysis more when we think about our cities and neighbourhoods.
Image Credits: Photos by Adele Oliver, Kitti Baracsi, and Saaga Leppanen