AFSEE Fellowship is a lifelong journey. After the active fellowship year, Fellows start their Senior Fellowship journeys, where they have access to a variety of funding, initiatives, and collaborative projects to support their professional development, learning, and knowledge exchange, and to expand their networks. They join the AFSEE Senior Fellows community, which currently comprises of over 100 Senior Fellows, spanning six cohorts and over 50 countries.
AFSEE's Lifelong Engagement
When Fellows join the AFSEE programme, they commit to doing so even after their active fellowship year ends, and for as long as the AFSEE programme exists. This commitment is embodied by AFSEE's Lifelong Engagement approach for its Senior Fellows. AFSEE Senior Fellows continue to engage with the AFSEE programme and the wider AFSEE community through a variety of ways.
Funding
Senior Fellows are eligible to apply for a variety of individual funds to aid their work on tackling social and economic inequalities. These individual funds are designed to bolster their Connectivity, Participation, Professional Development, and Resilience.
Governance
Senior Fellows are encouraged to participate in the governance of the AFSEE programme. This can be either via serving as the Senior Fellows Representative on the AFSEE Governing Board or by participating on the AFSEE Programme Committee.
Learn more about AFSEE governance
Continuous learning
Senior Fellows continue to develop their knowledge via interactive webinars organised by the AFSEE programme team. In the past, we have held webinars on topics such as Participatory Action Research; Fundraising for Social Change; and An Introduction to Framing Narratives.
Community building
Senior Fellows continue to receive regular communications from the AFSEE team as well as community-building opportunities such as the AFSEE Town Halls, online cohort reunions, and the Leadership Summit.
Meet our Fellows
Amplification
The AFSEE programme also continues to amplify the work of Senior Fellows via our social media channels and communication channels, the AFSEE blog, and through partnerships with the LSE, the Atlantic Fellows Community, and external partners.
Explore the AFSEE blog
Collaboration
Senior Fellows are encouraged to continue collaborating with the AFSEE programme and with other Senior Fellows through a variety of funded opportunities, including: the Academic-Practitioner Collaborations (AcPrac), the Atlantic Equity Challenge (AEQ), and the Incubation Labs.
Learn more about AFSEE projects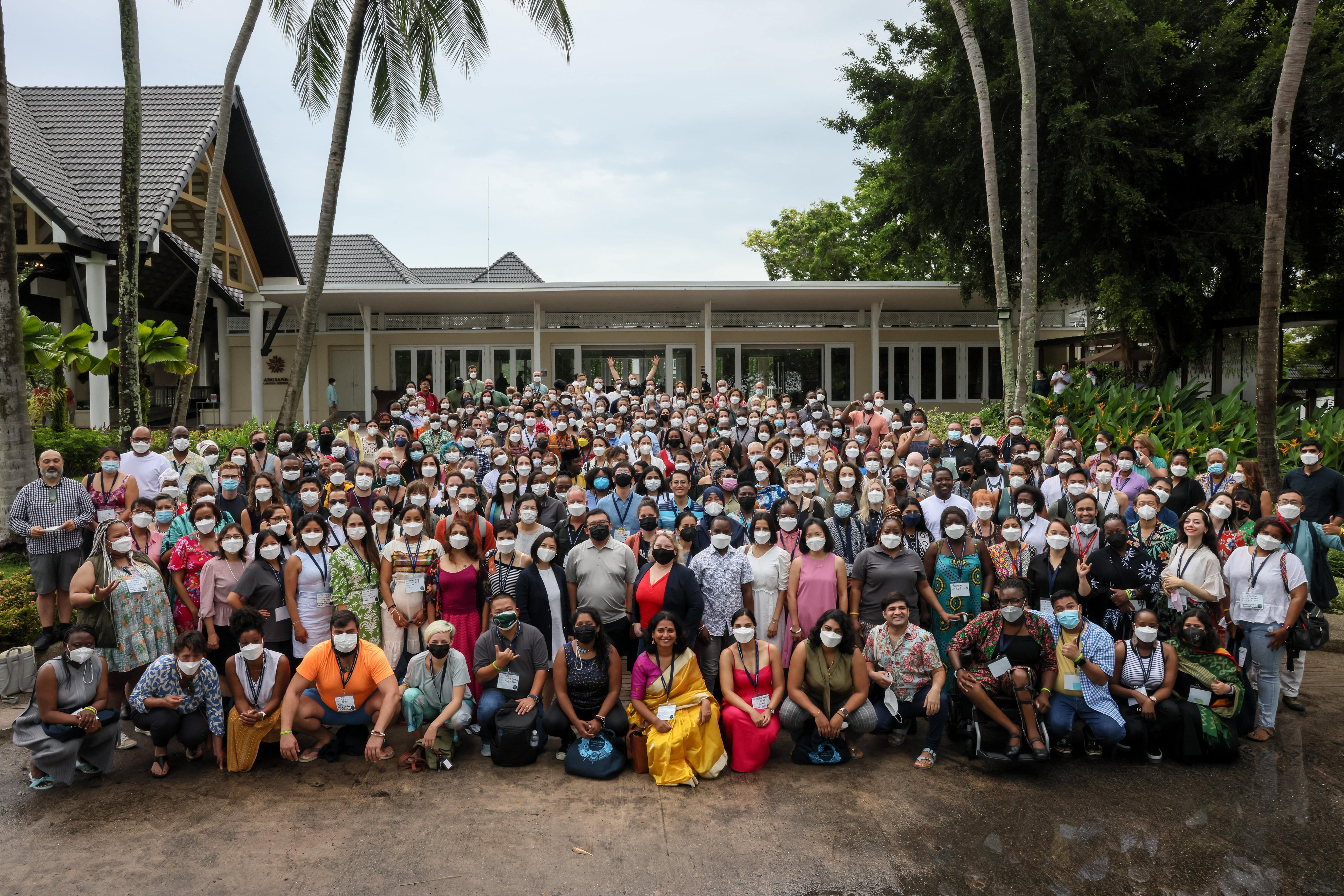 Atlantic Fellows global community
When AFSEE Fellows graduate into Senior Fellowship, they also join the Atlantic Fellows global community, where they will be able to engage and collaborate with Senior Fellows from all seven Atlantic Fellows programmes around the world. The activities of this wider Senior Fellows community are coordinated by the Atlantic Institute, based in Oxford, UK.
Banner Image: Photo by Catarina Heeckt
REGISTER YOUR INTEREST
Register your interest to receive updates and information about the Atlantic Fellows for Social and Economic Equity programme.